[Interview] Tatsuru Saito, Japan's representative in the over 100kg weight class: "I am absolutely capable of winning. I want to win this tournament even if it costs my life" / Doha World Judo Championships 2023
By EJUDO, Japanese Judo Website.
Tatsuru Saito (Kokushikan Univ.), a member of Japan's men's national team for the Doha World Judo Championships 2023, gave the following comments to the press during a training camp. The interview took place on April 13.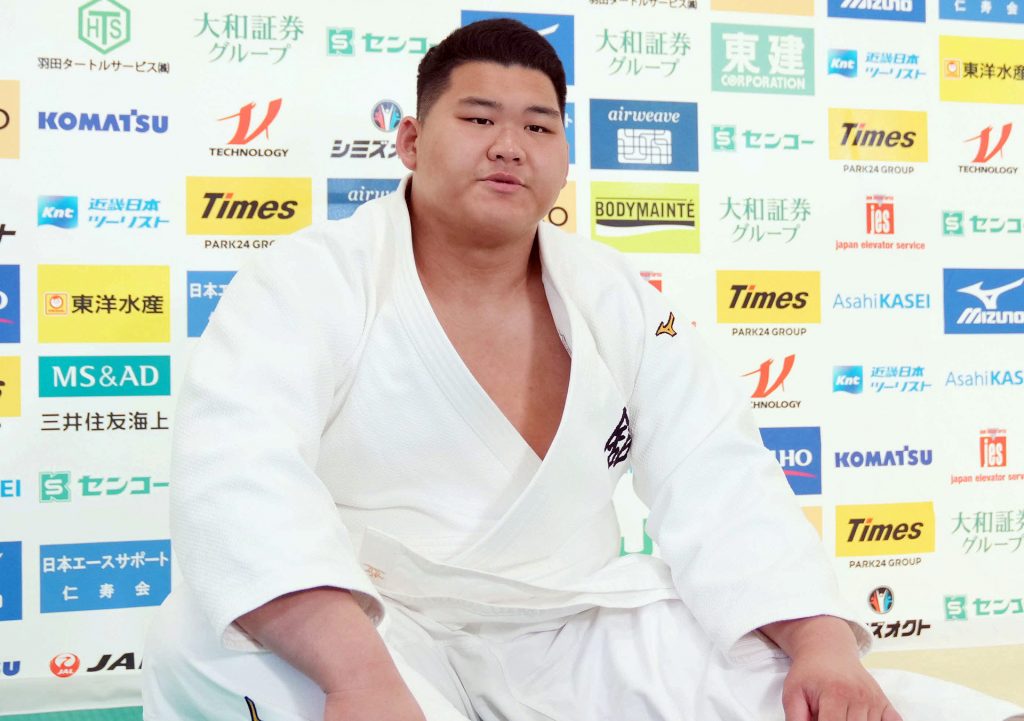 Tatsuru Saito: "I am sure I can win. I want to win this tournament even if it costs my life."
— What is your current condition?

I have no injuries, and I have been able to practice hard. If I continue like this, I think I can definitely win the World Championships. My body is getting leaner. My current weight is about 167 kilograms. At the World Masters last December, I weighed about 170 kilograms. It would not be good to lose too much weight and lose strength, but I intend to compete at about 165 kilograms. It is not good to reduce the weight too quickly, so I am reducing it gradually.
The theme of this camp is "keep doing it." I emphasize doing high-intensity practice both in the morning and in the afternoon. In practice, I do not emphasize whether or not I will be thrown by my opponent. I continue to practice with a high intensity with the policy that I will always throw my opponent even if there is a risk. There are many seniors at the training camp who have proven themselves, and I am impressed by them. However, it is me who fights in the matches. I will not be too much influenced by others, but I will hold on to myself and aim for victory.

I think my experience from last year's Tashkent World Championships will come in handy this time. Last year, I didn't understand the way things should be done in terms of Kumite, timing of techniques, use of wrists, characteristics of opponents, and the flow of the match. Everything I do now is different from then.

— Your father, Hitoshi, won the world championship at the age of 22. If you win this year, it will be earlier than that. Are you conscious of it?

I am not conscious of it at all. As for my father, I was more impressed by the All-Japan Championships than the World Championships. Above all, I am myself. Once I get on the Tatami, there is no point in comparing myself with other players.
Also, I am not very mentally strong and sensitive, so if I think about my father too much, I get nervous. I try not to think about him too much.

— Did you have a Randori with Teddy Riner at the training camp? How did you feel about it?

I asked him to train with me. I can't say much from a technical standpoint, but I thought he had great stamina. I think there is an aspect of his judo in which he does not use his own stamina, but rather reduces his opponent's physical and mental strength. Currently, there is a huge gap in competitiveness between me and him. However, It's not an insurmountable difference. And I am sure that also Riner is not in his best condition right now. I think he will bring his best condition to the Paris Olympics. Assuming that, I am determined to surpass him at the Paris Olympics. I am glad that he gave me energy and that through practice I was able to find issues that I need to overcome.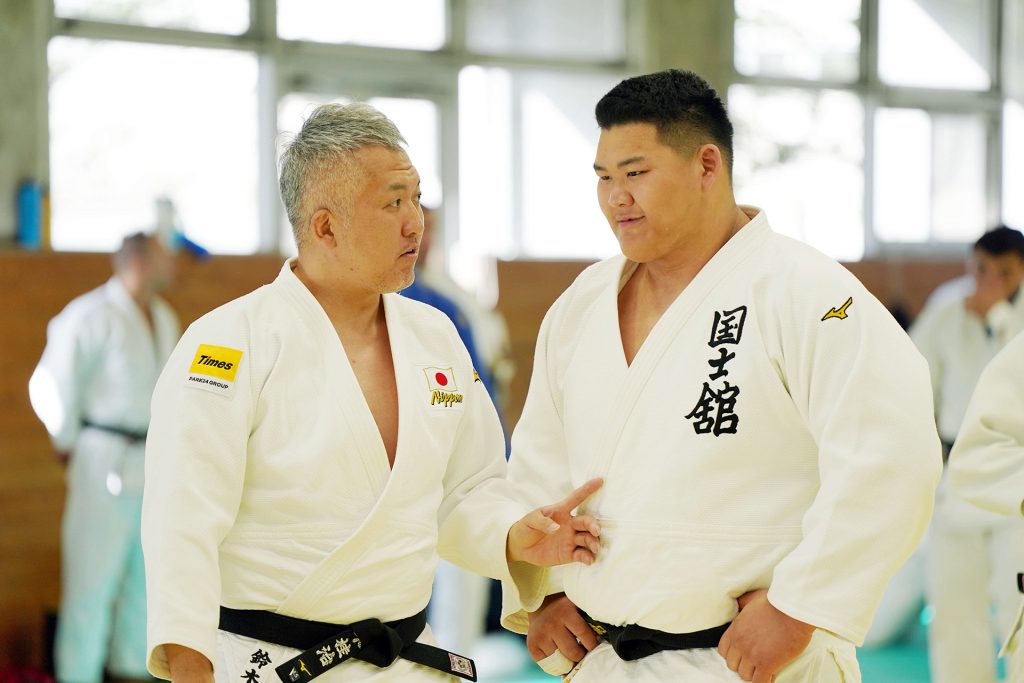 — Your slogan, "Keep doing it," it has been a long time since you have kept practicing for such a long period of time.

I have been injured a lot, so I am reminded of that when you say so. (–I was informed that your knee and ankle continue to hurt.) It doesn't hurt now. My ankle hurt before the Grand Slam Tokyo and my knee hurt just before the Grand Slam in February, but that was the only time it happened and it healed quickly. My lower back has a preexisting hernia. But lately I've been feeling better.

— You mentioned earlier that you are sensitive. When do you consider yourself sensitive?

When I am alone in my room, I think of the times when I have been thrown. I get frustrated and can't sleep.
The only way to get relief is to practice. But I can't practice in a way that satisfies me. This cycle repeats itself all year round.

— What are your ambitions for the World Championships?

I have to win the Doha World Championships even if it costs me my life, because I have to prepare for the Paris Olympics next year. I don't care about the details. It doesn't matter if I can't play a spectacular match. I am determined to win, even if it is a tough, hard-fought match. I want to win by giving everything I have practiced and everything I am capable of.