[News] Japan Men's National Team Opens Training Camp for Doha World Championships; Tatsuru Saito: "I Can Definitely Win!"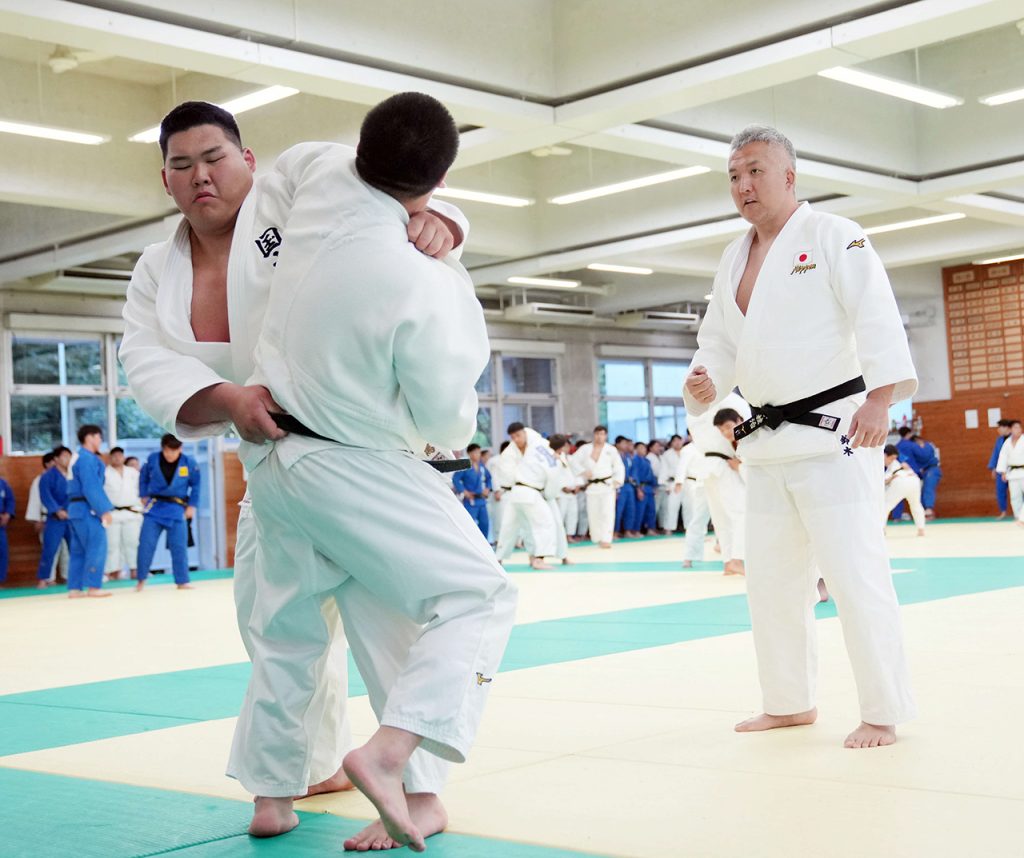 On May 13, the training camp of the Japanese men's national Judo team for the Doha World Championships (May 7-14) was opened to the press at Kokushikan University in Tokyo. All of the national team members, except for Sanshiro Murao (Japan Elevator Service Holdings) in the 90kg weight class, who remained at the National Training Center to adjust to the new condition, were present. They worked hard in Randori practice.
Tatsuru Saito (Kokushikan Univ.), who placed 2nd last year in the over 100kg division, was interviewed after the practice and said, "I have no injuries, and I'm pushing hard. I am confident that I can win if I continue like this." Hifumi Abe (Park24), in the 66kg weight class, commented calmly, "I have to be aware that his is the de facto final selection for the Olympics and I have to win, but there is no particular rival that I am wary of. Naohisa Takato (Park24), who is challenging for his fifth consecutive title, also said calmly, "As long as nothing goes wrong, I am sure to win. 60kg is a class where unexpected happenings can easily occur., so I will be careful here.
After this, the representatives will go through a conditioning period, and will arrive at the venue in early May.