[Interview] Naohisa Takato, Japan's representative in the -60kg weight class :"I will win so strongly that there will be no one left except Takato." / Doha World Judo Championships 2023
By EJUDO, Japanese Judo Website.
*Unauthorized copying of articles is prohibited.
The following is a summary of comments by Naohisa Takato (Park24), a member of Japan's 60kg national team, who is challenging to win his fifth World Championships in Doha, the most by a Japanese competitor. He was interviewed by the press on January 13, in the middle of the national team's training camp.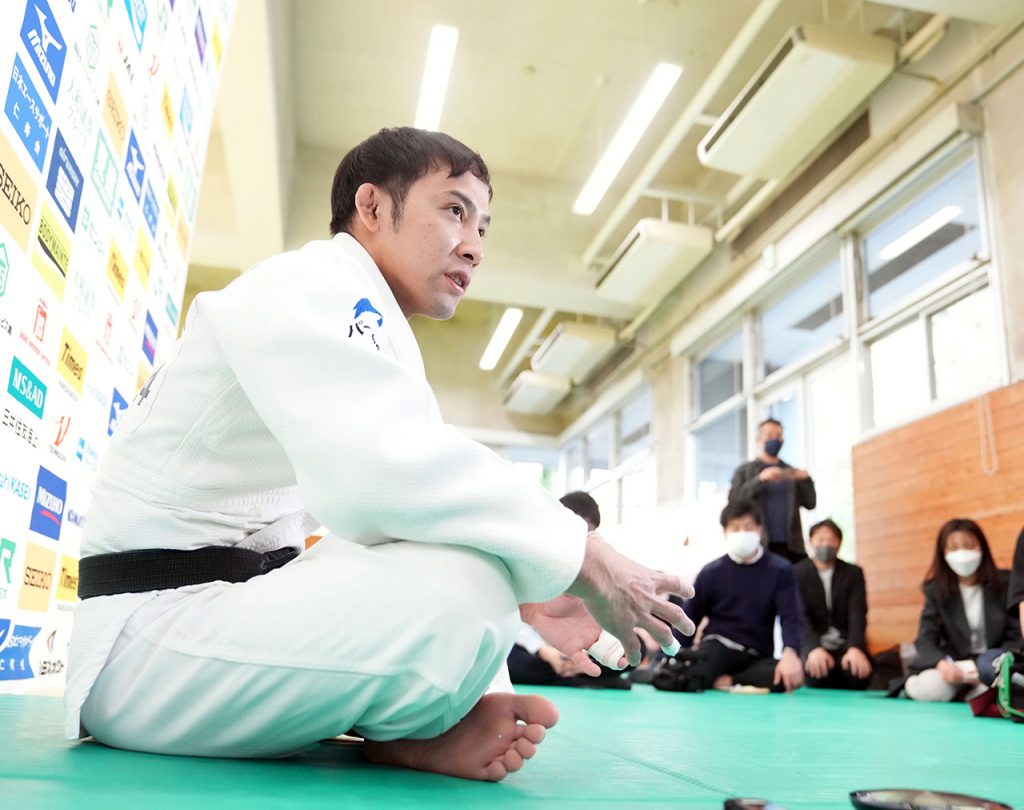 Naohisa Takato: "I will win with such strength that there is no other representative for the Olympics but Takato"
— How is your condition now?

"I have been training as planned in terms of quantity and quality. I only have a few minor finishing touches left to do.

-What are you concerned about in terms of local adjustments? I hear that there is a considerable difference in temperature.

Temperature changes have a big impact on my physical condition, so I keep that in mind. However, judo is an indoor sport, so I try not to worry too much. Also, it is mentally tough to spend time doing nothing during weight loss, so I would like to rely on games, although it depends on the Internet environment. I am fidgeting because tomorrow is the release date of "Mega Man. I was just talking with Hifumi Abe about how I can't wait to play it. I want to go to bed early today and play the game tomorrow.

— How do you view this year's tournament?

I have participated in this tournament many times, but the World Championships is a very special stage. I want to win here and take the lead in the competition for the Paris Olympics national team. I want to end the fight for national team here. I want to win so strongly that there is no reason to choose another competitor, and then I will be selected for the Olympic team.


— If you win, it will be your fifth championship, the most of any Japanese.

When I was still a child, the World Championships was a dream stage for me. I could not imagine that I would win four times. The World Championships used to be held once every two years, and now it is held once a year, so we have many chances to challenge. It makes no sense to simply compare my record with the records of past legends. But I think it is a rare experience to be the best in the world five times. I want to win and show my children how cool I am. However, I think Abe will set a new record soon after I retire, so my supremacy is only for now. I don't know if I will be as impressed as I was when I won for the first time, but I want to win for the fifth time and get a ticket to the Olympics. My family will be coming to cheer me on, so I want to win well and give them a good trip abroad.

— The information was that you injured your finger in February.

Just before the Grand Slam Paris. My middle finger bent backwards and damaged the ligament. I could hear a buzzing sound. I decided not to play in the Grand Slam Paris, thinking that I would rather heal than force myself to play in the tournament and face the World Championships in a state of pain. I try to look at it in a positive way, saying that my injury there made me more determined. Now I am able to train with taping, so I am not worried.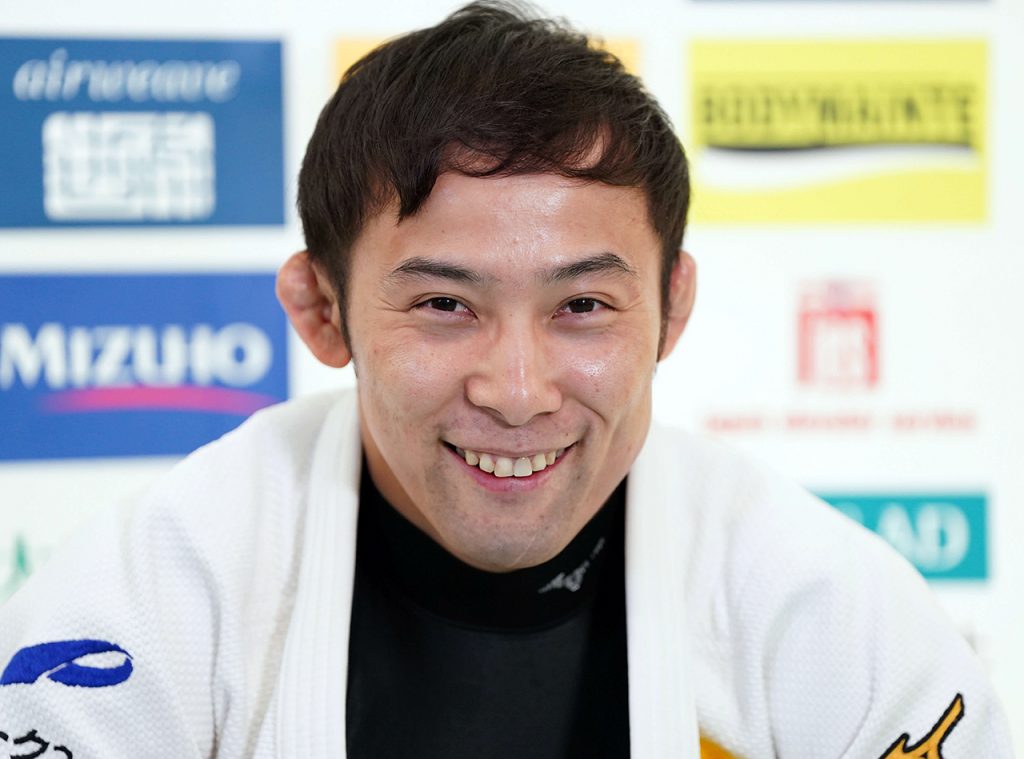 — Do you think the long interval between matches will affect your performance this time around? Isn't it difficult to adjust?

I have experienced a long interruption period due to COVID 19, and last year I did not have a match for half a year from the All Japan Weight Class Championships in April to the World Championships in October. I am not concerned about it.

— Who are the players you are wary of overseas? In our interview in March, you said that Smetov and others with experience would be more troublesome in the end than the newer players who are active now.

In Kazakhstan, Smetov and another newcomer are in the national team. I am wary of the new players because I have the impression that they are also difficult to play. However, as usual, I have been able to study the all member of regular World Tour players. I am a judo spectator maniac, so I watch all the international tournaments. I'm sure I'm being studied as well, but I want to go beyond that.

— Who is your opponent that you are not good at?

There is no such player. As long as I don't have any accidents, I am sure to win. However, the -60kg weight class is prone to unexpected happenings, so I will just try to nip accidents in the bud.

— What about technical research?

I can do as much research as I want once I enter the final adjustment period. I am good at this. In this period, I am practicing to build up my confidence by practicing a lot, and I am practicing to nurture my fundamental skills. It is a mental strengthening process, having the confidence that I have practiced the best in the world.

— You have completely changed your judo style from what you used to be. You act as if you are objective about your game.

Until the Rio Olympics, my body's reactions, or the wild part of my body, were expressed first. After that, I devoted resources to thinking about technique and tactics. As I got older, I began to think thoroughly about why I was winning. I used to rely on my senses and momentum, but now it is completely different. During a match, I can see where I am now, the psychological state of each other, and the flow of the match. I now have a clearer picture of these things. My performance has become more consistent, and I am better at catching the flow of the game. In the past, I used to polish my favorite throws. I used to try to win matches with the throws I was good at. But reality is not so easy. It almost never goes well. So now I always go into a match with a worst-case scenario in mind. I never expect the game to go the way I want it to. And because I don't think it will, I can say that it will go the way I want it to. And I take the one chance I have in mind and go for the kill. And because I have already envisioned in advance what happens if I fail to finish the job, I can move on to the next action without hesitation.

— If you are selected for the Olympic team in June, you could be the first Japanese representative for the Paris Olympics in all sports. That will attract a lot of attention, won't it?

If I am selected first, it will be meaningless if I don't get any results. I am not particular about being the first. At the Tokyo Olympics, I won the first gold medal for Japan in all events, but that was a coincidence. At the Paris Olympics, the women's 48kg weight class will win gold, so I don't think I will be the first Japanese gold medalist.

— What is your enthusiasm for the competition?

I'm going to win here and be a national representive for PAris Olimpics. I want to win so strongly that there will be no reason to choose anyone else.