Contest Sheet /All Japan Judo Championships 2023
The draw for the All Japan Judo Championships, to be held on April 29 at the Nippon Budokan, is as follows.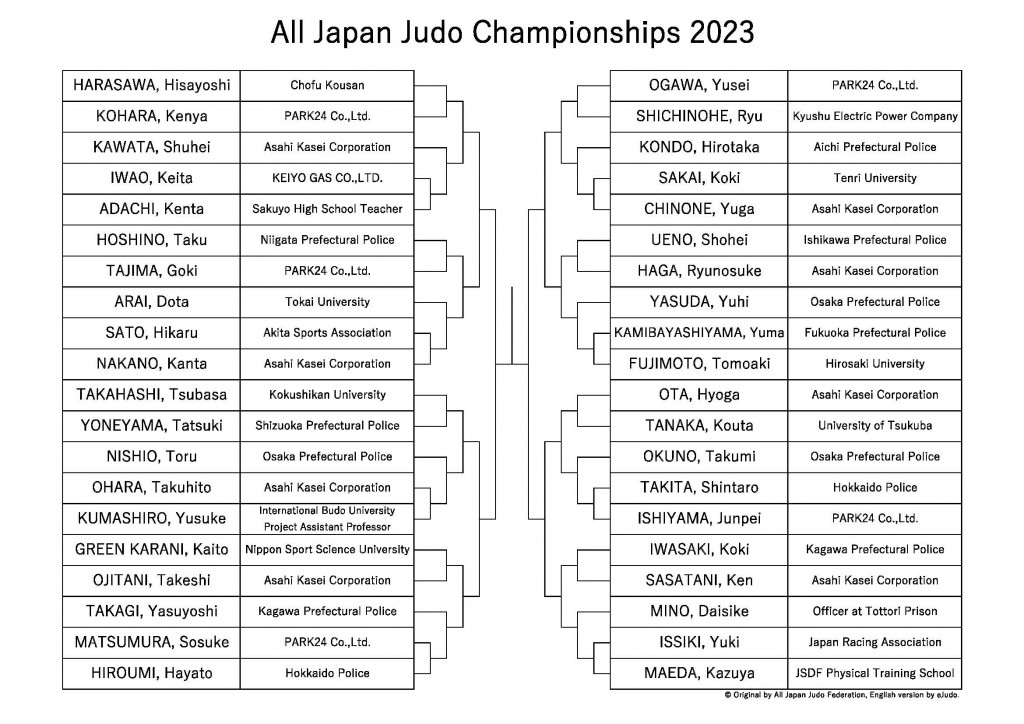 This tournament is the most prestigious event in Japan, where the best of Japan's judoka compete in open weights. Forty competitors who have won the qualifying rounds in ten blocks across the country will compete for the title of Japan's number one Judoka this year.
This year, however, Tatsuru Saito, Kokoro Kageura, and others representing Japan will not participate because the World Championships will be held immediately following the event on May 7.
The IJF's unspecified and ad hoc schedule changes continue to push even the extremely tight Japanese domestic schedule around. The more popular judo is in a country, the greater the damage caused by the IJF's unpredictability.
Live coverage of the preliminary rounds is available on the official YOUTUBE channel of the All Japan Judo Federation. Footage of all matches will be uploaded at a later date.
AJJF LIVE (on YOUTUBE)
https://www.youtube.com/watch?v=Kj8E9ZWMe5Y