[Interview] -66kg Representative Hifumi Abe: "There is no rival that I am aware of, I just do my own judo and win" / Doha World Judo Championships 2023
By EJUDO, Japanese Judo Website.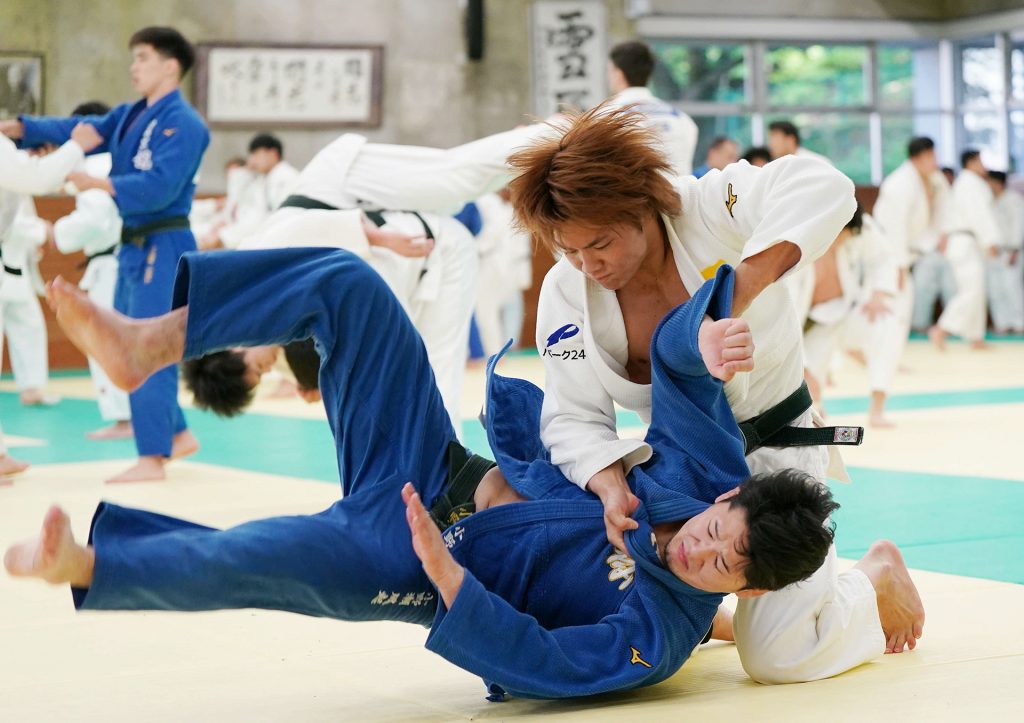 Hifumi Abe (Park24), a member of the Japan Men's 66kg weight class team, was interviewed by the press during the training camp for the Doha World Judo Championships (May 7-14). He answered, "I don't have any foreign rivals."
As for Joshiro Maruyama (MIKI HOUSE), who once competed fiercely for the Olympic team, he said, "I don't think too much about how to prepare for him. If I have to play against him in the process of winning, I will just fight and win," he commented calmly. He emphasized that he would concentrate on his own performance.

This interview was conducted on April 13.
Hifumi Abe: " There is no rival that I am aware of, I just do my own judo and win"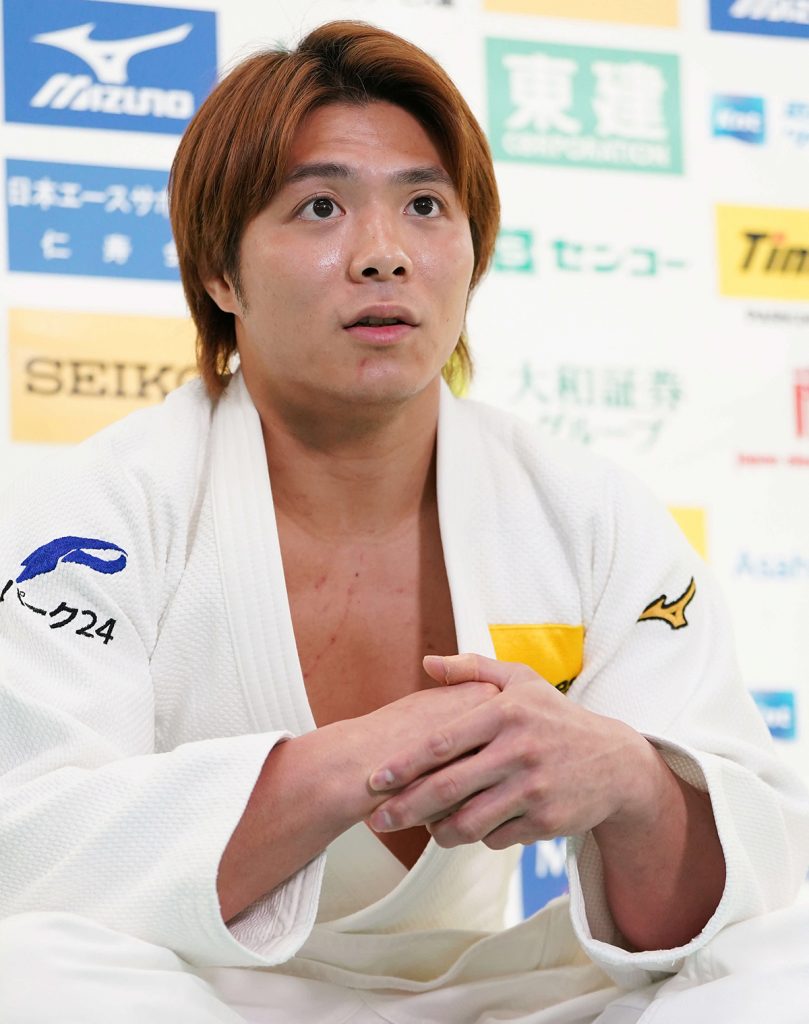 — One month left until the World Championships. How is your condition now?

I am in good condition. I have had six months off since the last World Championships, so I have been able to prepare well, and I am confident that I will be able to perform well.

— What is the position of this championships?

This is the most important competition for the Paris Olympics. (-A gold medal would bring you much closer to the Olympics, wouldn't it?) I have to be aware of this. I will do my best in each and every match, show my characteristics, and win.

— (- Looking back on the last World Championships.

As the Olympic champion, I competed with a gold number on my back. The value of the gold number is heavy, but I was not overly conscious of it, and I was able to compete with a good sense of tension.

— You must have felt the siege of the world.

I have felt for some time that I was being analyzed and countermeasured. This time, too, it will be important to overcome that and see how well I can do my judo.

— You have 34 consecutive wins over foreign players and no losses since 2019.

I didn't know that until you pointed it out to me. I had never thought about it. This time, too, if I fight like I always do, I won't lose. I will make full use of my experience to fight and win this time as well.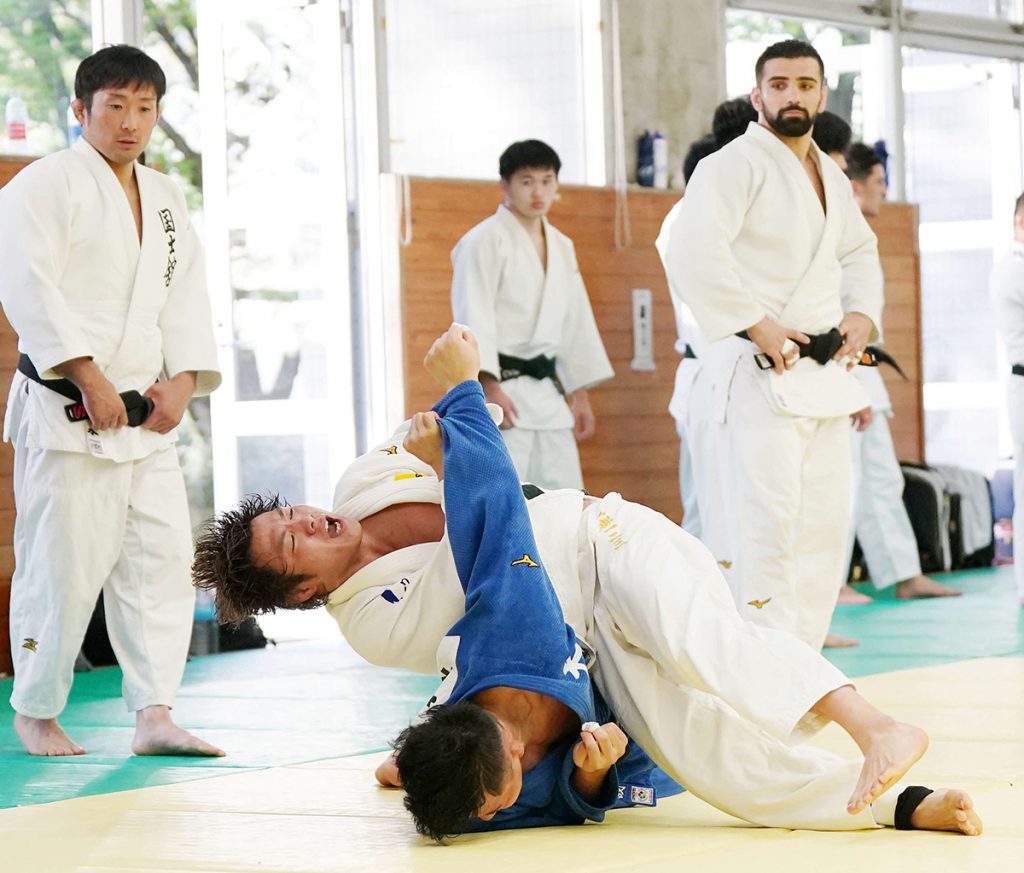 — Who are your rivals outside of your country that you are aware of?

I am not aware of any foreign rivals . When I observe international competitions in the -66kg weight class, the fighters who are in good condition and perform well on the day are in the top positions. At the World Championships, I will watch the matches on the day and see who is in good shape.

— About Joshiro Maruyama.

I simply think that if I have to play against him, I will just fight normally and win well. My awareness is no different from other players. (-I feel that your countermeasures against him are also complete.) I don't have any special measures for this match anymore. I am not even conscious of him. What I am focusing on now is to give 120% of my performance. If I go into this match in good condition, I will not lose. I am not thinking too much about this anymore.

— What have you been working on since the Tashkent World Championships? I have an image of seamless judo.

As you just said, I am aiming for judo with no room to be taken advantage of. I want to show no room for error in a match and be bold in my throws. This is what I keep in mind. (-I don't hear you say words like "gorgeous" that you used to say before, do I?) I have experienced many things, so there is nothing to re-emphasize now. My motto for my judo is "Throw and win. I hope I can show this at the upcoming World Championships.

— I heard that you held a training camp for Newaza in February. What is your aim?

I think it would be best if I could win standing up and also on the ground. It is also important not to be "Osaekomi" by my opponent. With only six months until the World Championships, I thought it would be difficult to train exclusively in Newaza, but this time I was able to work on it for a short period of time, just a few days. (-With a specific target player in mind?) No one. The most important thing is to position myself above the opponent's body and make sure I am in a position to attack. Because I want to be prepared for any eventuality or unexpected situation, so I am also concerned about not to be "Osaekomi" by opponent.

— Earlier, Tatsuru Saito said, "I can't sleep at night when I think about the game. How about you?

Of course I think about the match, but I can sleep at all. (- Do you have a trick?)  I have to believe in myself firmly, and then I have the mental capacity created by my experience. I have gained a lot of experience at the Tokyo Olympics and other events. There were days when I felt crushed by the pressure to win the Olympics in my hometown. Not many things are harder than that. I think the experiences I have had in various situations are still alive today. The barrier to win the Olympics for the second consecutive time is higher than the Tokyo Games. It is a tough challenge, but I believe I will be able to grow again after overcoming it.

— Can we see you and your sister, Uta, winning gold medals at the same time again?

I am not that conscious of it. Recently, I feel that if we both do what we are supposed to do, win, and win, then we will be recognized as sibling champions. We just believe in each other and fight one battle at a time. I hope we can inspire each other. Recently, when we meet, we don't talk about the championship. I think we understand each other even if we don't talk about it.

— What is your motivation for the World Championships?

I have my eyes set on the Paris Olympics. I want to show my character and win the championship in order to stand on the starting line for the Olympic gold medal.